Incontinence
Incontinence may be part of your life but that doesn't mean you have to stop doing the things you love. Making small changes can help you manage incontinence day-to-day and maintain your enjoyable lifestyle. We are dedicated to providing top of the line incontinence products, which provide reliable around the clock, comfort and protection.
To Learn more about Molicare incontinence products for pharmacies, hospitals and nursing homes, contact our dedicated representative at (876) 345-8493 or email dridgard.mpl@gmail.com.
Need to order or have questions about incontinence products for a family member or loved one? Please call us at (876) 345-8493 or email dridgard.mpl@gmail.com.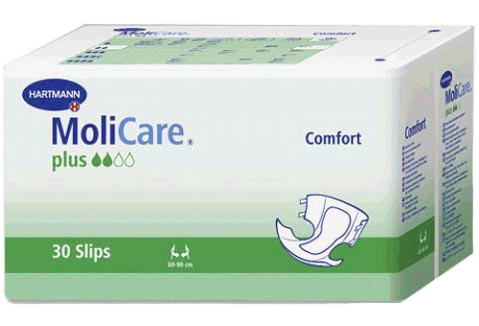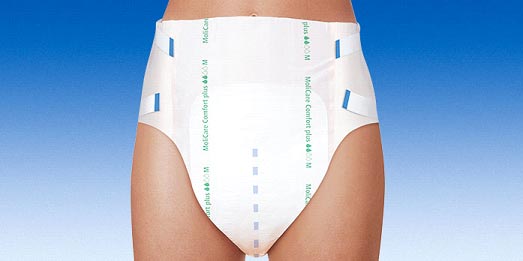 Molicare Comfort Plus – Adult Diapers
Comfortable diapers that keep your skin healthy!
Breathable nonwoven side panels help to maintain a healthy skin climate.
Dry Plus fluid distribution provides antibacterial effect, odour neutralizing superabsorbent core and wetness indicator.
Adhesive tapes guarantee optimum closing results
The anatomically shaped all-in-one incontinence briefs incorporate breathable nonwoven side panels that cover the hip area help to maintain a healthy skin climate. Three-layer absorbent core with Dry Plus fluid distribution layer provides a strong antibacterial effect, odour neutralizing superabsorbent core and wetness indicator.
This brief is suitable for people with moderate to severe urinary and/or faecal incontinence and also for high dependent, bedridden patients/residents.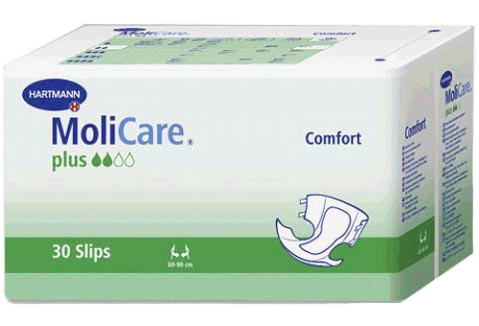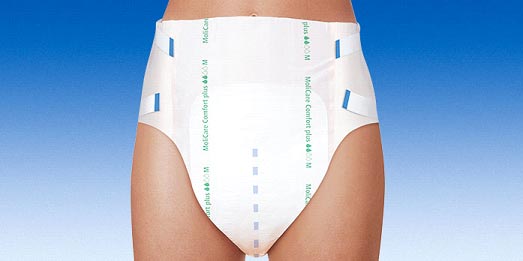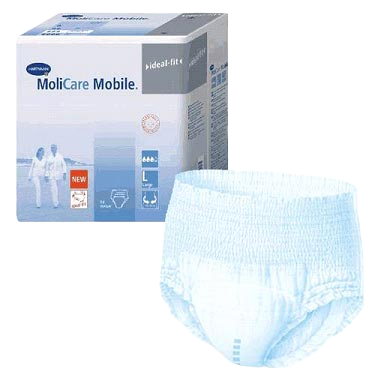 Molicare Mobile – Adult Pull Ups
Ideal for Mobile, Semi-Mobile, and those with active lifestyles!
Antibacterial, pH skin neutral fluid distribution layer, an odour neutralizing superabsorbent core and wetness indicator
Water-repellent inner anti-leak cuffs
Offers high wear comfort "ideal-fit" due to an specially contoured shape
Discrete solution to urinary incontinence.
Hartmann Molicare Mobile Moderate Incontinence Disposable Protective Underwear look and feel like normal underwear and offer the highest level of leakage protection. Its three way protection system gives MoliCare Mobile extra-strong leakage protection. The unique DryPlus non-woven layer locks liquid away rapidly to keep the skin comfortably dry. The super absorbent materials in the core guarantee fast fluid absorption and the soft, water repellent inner cuffs offer additional leakage protection at the sides.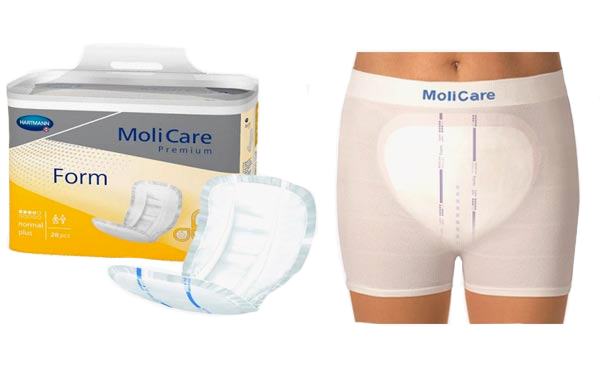 Molicare Premium Form
Affordable reliable protection that offers more freedom than a traditional diaper!
Three-part absorbent core provides security, confidence of no leaks, and locks away odours.
Wetness indicator shows when the product needs changing.
TAdvanced Dry Zone to protect skin by quickly absorbing moisture and an integrated odour neutralizer for maximum peace of mind
MoliCare® Form Incontinence Pads are a new generation of incontinence pad that is designed to be worn in net and fixation pants. The pads allow the user to enjoy more independence as they can easily be changed without the fuss of removing clothes. The absorbent pad features safe, chlorine free fluff which is highly absorbent. The pad features elastic leg cuffs to ensure a good fit meaning the user can own their freedom, free from worry about leaks. The cover is made from a textile like paper which is fully waterproof, soft, comfortable and quiet.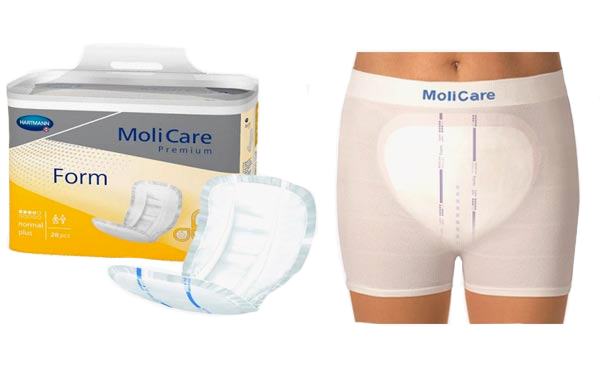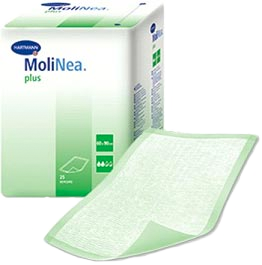 MoliNea Underpads
MoliNea underpads offer comfort and reassurance for both patients and caregivers!
Edge-to-edge sealing provides maximum security, and optimum hygiene.
Waterproof, non-slip backing to protect the bed or surface.
MoliNea underpads are absorbent and can be used as direct incontinence protection for bedding or can be used for additional protection with other body-worn products. These under pads are suitable for moderate incontinence.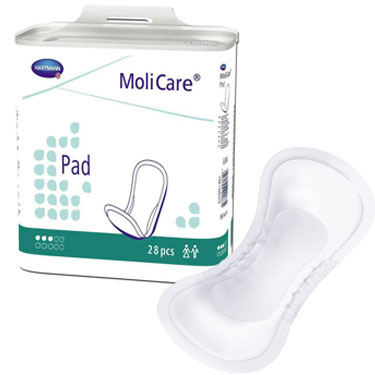 MoliCare Pad
The reliable unisex pad range is designed for light to moderate bladder weakness. With wide adhesive stripe for secure and comfortable fixation in regular underwear.
With Polyethylene backsheet
Odour neutralizer seals in odours tightly.
Fast absorption with anti-leakage system for maximum security.
Skin friendly and comfortable, dermatologically tested.